In selecting the plastic materials for our bag designs, Fox Packaging considers a number of variables based on how well they will protect, enhance and elongate shelf-life for various fresh produce items. Our long-standing research partnership with Michigan State University's School of Packaging has allowed us to conduct a number of research trials to develop optimum packaging respiration levels and light-protecting designs that deliver industry-leading flexible packaging solutions.
All of Fox Packaging's mesh and poly/mesh bags are made of 100% recyclable polyethylene and polypropylene. But what do those big, scientific words even mean?
We've created this chart to help you make sense of different plastic types in the context of overall food and beverage use, including their recyclability. The plastics highlighted in red are the plastics that Fox Packaging has invested in.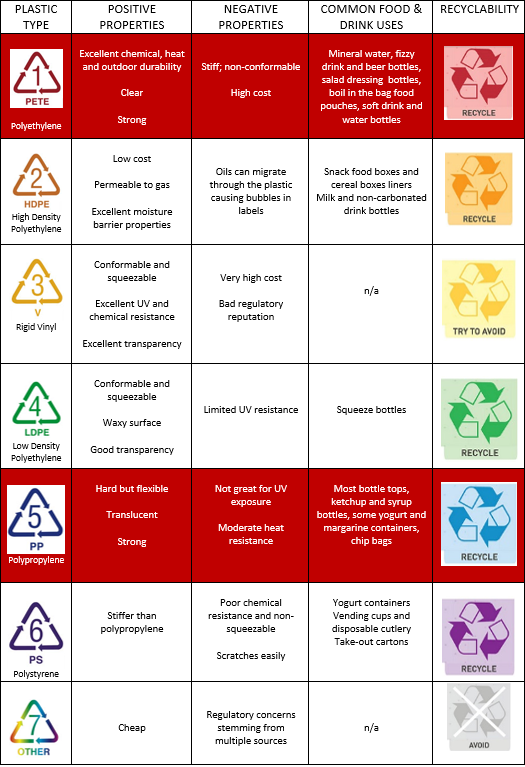 For a full list of our fresh produce bag designs, click here.