Not all citrus is created equally - especially when it comes to the equipment that most gently and efficiently handles it day in and day out on your packing lines. Today we're talking about weigher and bagger pairings optimally designed for small citrus fruit as well as pairings best suited for larger citrus fruit.
Small Citrus

Small Citrus Weigher Recommendation
Known first for their world class food safe, stainless steel construction, Newtec's 4009B2 and 4012B2 weighers deliver medium speed for smaller products. The 4009B2 offers 9 weighers heads for 60 portions per minute vs the 4012's 12 weigher heads which yields up to 65 portions per minute. These two options provide a nice alternative depending on the size of your packing operations.
Watch Newtec's 4012B2 Weigher video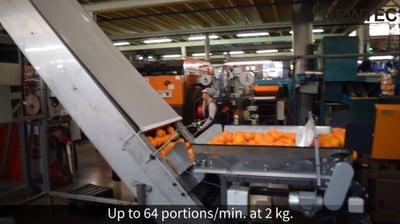 Small Citrus Bagger Recommendations
For wicketed bags, the Fox Solutions WB automated wicketed bagger provides precision, consistency and flexibility in an extremely small footprint. Also a full stainless steel construction, the WB bagger comes with three sizes of quick change infeed cans for different size bags
Watch Fox Solutions' WB Bagger video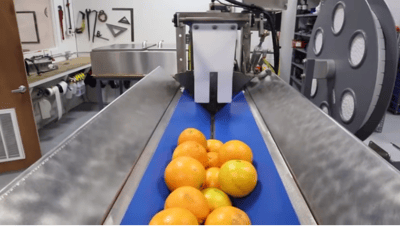 For vertical form fill bags, we highly recommend the Jasa 350 for food safe construction and precision bag filling at around 50 packages per minute.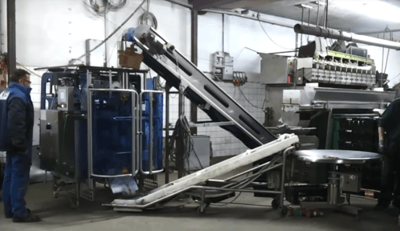 Large Citrus

Large Citrus Weigher Recommendation
The Newtec 4014XB1 is game changer for citrus operations looking to run large fruit at a very high speed. This unit is constructed with 14 large weigh heads and can run up to 85 portions per minute.
Large Citrus Bagger Recommendation
This unique machine design contains two baggers in the same frame, both utilizing a V belt in place of a traditional flat belt which eliminates the need for constant adjustments as bag sizes change. The V belts also keep the weighment centered going into the bag resulting in less jamming, less lost product and underweight bags. The Newtec PEB61 is our choice for a consistently high performing large citrus wicketed bagger.
Watch our Newtec 4014XB1/PEB61 video for citrus