What if making small improvements to your packaging could lead to a multitude of benefits for your brand and bottom line? Recently, Shell Polymers published an eBook that discusses that very idea and brings up 3 actionable takeaways that we felt were worth elevating.
Shifts in the Packaging Landscape
In packaging, we know that the two main drivers behind the shifting landscape within our industry are consumer preferences and buyer requests. In addition to these common forces, new groups are emerging such as the 2020 U.S Plastics Pact, which are challenging major brands to evaluate and implement new ways to design, use, and recycle plastics.1
Brands found in the fresh produce aisle and throughout the whole of consumer packaged goods (CPGs) are making serious commitments to buyers and consumers alike regarding their efforts to reduce waste and increase recyclability. Companies such as Unilever, a major brand owner on the CPG side has pledged to, "halve the amount of virgin plastic for its packaging and ensure that 100% of its plastic packaging is designed to be fully reusable by 2025."2 Notably, Unilever also acknowledges that a commitment of this magnitude is not achievable without the cooperation and support of supply chain partners.
3 Considerations for Immediate Results
Durable Packaging Takes You Further
Assessing the quality and effectiveness of your packaging isn't just about getting your product safely on store shelves it also helps to significantly reduce waste and energy as well as improve recyclability. If your goal is to increase the recyclability of your product the type of packaging you choose matters, but durability is equally important. Canadian Consumers' research found "over one-third of consumers refused to purchase food or personal care items if the packaging was compromised."3 Your packaging must be durable enough to deliver an intact and desirable product to store shelves, otherwise, your product may not make it into the shopper's basket or their recycling bin.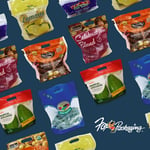 Consider this: How can I ensure my packaging is durable enough to reduce waste but doesn't compromise or cause defects to my product? Are there other types of materials I should look at that might help me reach my goals?
Weight Matters
Shipping costs, product waste, energy savings, operational efficiency—in every aspect of your business the weight of your product matters. Choosing lightweight materials—especially flexible packaging—can have a direct impact on your bottom line. On the CPG side, brands like Method claim using flexible packaging as a refill method for their soaps and detergents have a substantial environmental impact. "This shift to refill pouches offers a 78-82% water, energy, and plastic savings vs the traditional rigid bottle."4 Switching to a lightweight packaging option can improve margins and is a meaningful change you can share with your buyers and consumers.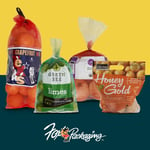 Consider this: What improvements can I make to my design or packaging materials to improve the weight of my products? How can I communicate these changes and benefits to my buyers and consumers to share these improvements?
Leveraging Technology to Improve Production
Technological advancements are an excellent way to increase production and support the complexities of your changing business. Some advancements can be made to improve sustainability, such as packaging. Others can be made to improve operations such as updating your packaging automation lines to include newer, cutting-edge equipment with advanced software and analytics. "By getting it right faster, and with fewer iterations, converters can be more competitive in the marketplace and reduce the amount of product waste in the initial trial period."5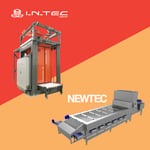 Consider this: Where can I make small advancements in technology to improve my materials and production? What investment can I make today in technology that will help me generate a greater profit in the future?
We hope you found these considerations useful. If you'd like to speak with an expert about specific ways you can update your packaging or equipment to support your business goals, please connect with us.
Sources:
1 https://usplasticspact.org/about/
2 https://www.unilever.com/planet-and-society/waste-free-world/strategy-and-goals/
3 https://www.packagingdigest.com/packaging-design/damaged-packaging-potential-source-serious-revenue-loss
4 https://methodhome.com/beyond-the-bottle/packaging/
5 https://www.shell.us/business-customers/shell-polymers/resources-and-insights/creating-reliably-polymer-supply-with-simulation-technology.html