While widely used in agriculture, particularly for bulk onions and citrus, Leno mesh bags are also a highly utilized solution for items such as firewood, peanuts and shellfish. In a completely different context, they have become popular for use in community cleanup programs as a light-weight and recyclable way to gather trash and debris from parks and roadsides.
Fox Packaging is one of the only U.S manufacturers of full Leno conversion, printing, label welding, and sewing - all from one-location in McAllen, TX. Our production floor includes some of the latest Leno production technology.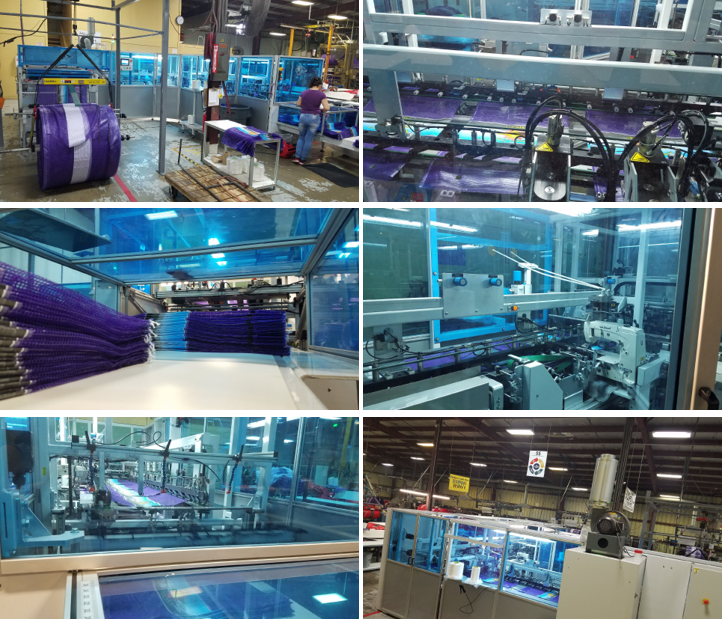 Available with and without wickets, Leno bag packing can be automated using equipment manufactured by INTEC, a company based in Spain. The BC06 is a large capacity bag filler specifically designed for fruits and vegetables that can reach efficiencies as high as 15 bags per minute. The APL addition allows operators to mount Wicketed Leno bags onto the equipment for automated packing, reducing the need for labor and allowing companies to reallocate their staff to other positions within the company.

Here's just a few of the Leno's benefits for fresh produce packers:
The woven nature of the mesh polypropylene permits fresh produce to respire

The material can support bag weights from 1lb to 50lb

Compared to corrugated boxes, Leno bags are lighter weight which helps to lower transportation costs and overall load weight

Leno bags can be reusable, if in tact after its original use