The Packer recently released its 2022 Sustainability Insights report that aggregated the sustainability practices and perceptions of the 664 growers, consumers and retailers that were polled. Three stats in particular highlighted the critical need for recyclability to be a key component of a successful packaging program.
When asked, "How important is sustainable packaging to you?", 60% of respondents answered 'Extremely Important' or 'Very Important'.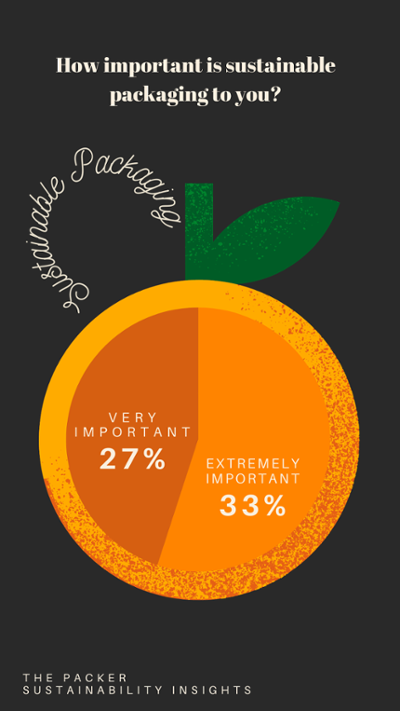 The value that respondents put on sustainable packaging requires us to dig deeper to understand what they perceive to be the most valuable form of sustainable packaging. The survey asked what packaging solutions respondents prefer. More than half ranked 'recyclable' as their #1 choice.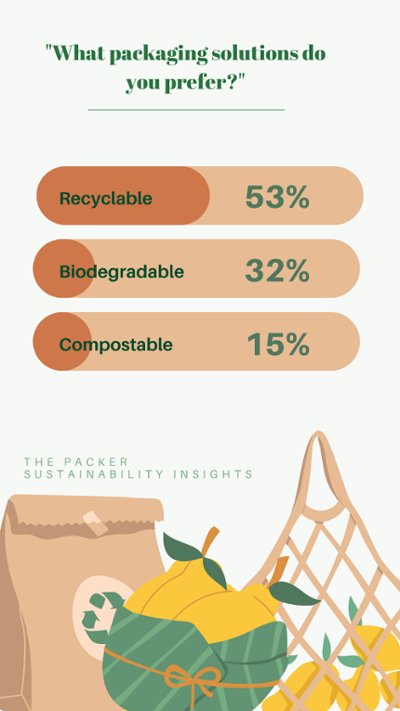 When asked, "What are you doing or would like to be doing to pursue a sustainable lifestyle?", the #1 response was a desire for using more recyclable packaging. The #4 response also aligns with a desire for recyclability and reusability.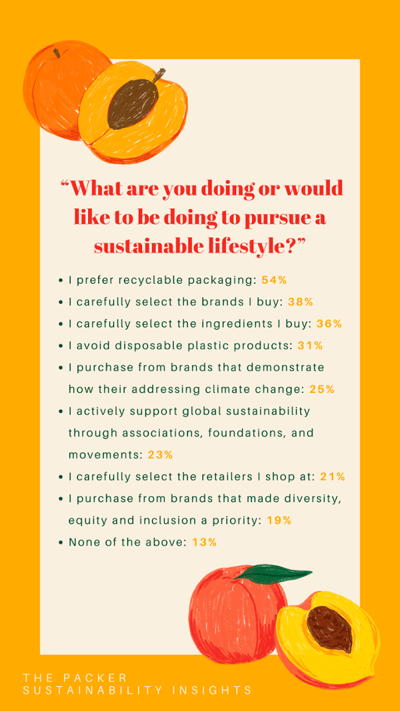 And once again recyclable packaging takes the lead as the preferred attribute that survey takers deemed to have a "very positive impact" on food purchases.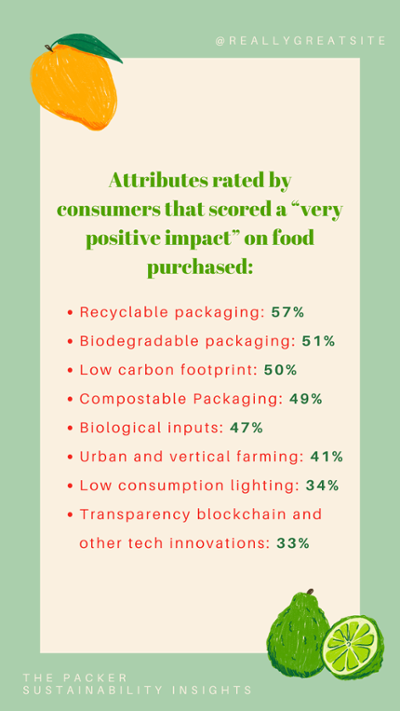 GROW YOUR SALES WITH FOX PACKAGING
Click below to learn more about our sustainable flexible packaging solutions.